The original Sawgrass Beach Club opened in 1975 and was a swimming pool and a building with few amenities. Nothing like Ponte Vedra Inn and Club, of course, but Stockton's plan for the future convinced the new Club's members that one day there would be a fine facility on the ocean.
Over the years, the humble beginnings have grown and grown as the club's leadership have given emphasis to Sawgrass's No. 1 amenity, the Atlantic Ocean.
The first major renovation was in 1980 when Arvida, anxious to improve the amenities to encourage lot and home sales, expanded the building for more dining and lounge seating.
When the members gained control, money was set aside for a new facility and that arrived starting in 2002, when the entire building was torn down. The current Beach Club opened in 2004 and is now the subject of a Phase II substantial renovation.
Beach Club Timeline
1975  The original Beach Club is completed
1979  The Beach Club remodeling starts in December
1980  The Beach Club is expanded to 130 Dining and 70 lounge seating
2004 New Beach Club is opened
24,000 SqFt. The Sawgrass Country Club Beach Club is currently undergoing a multi-million dollar renovation that includes a complete renovation of all the indoor dining and bar areas, replacing the Family pool and a  renovation of the outdoor decks and expansion of the SandBar Bistro at the Pavilion. At this time the indoor dining and bar areas are closed.  the outdoor decks and dining at the  SandBar Pavilion will remain open until the fall.  The entire project is due to be completed in March, 2016.
Considered by our members as the social and tropical recreation center of  Sawgrass Country Club, our  24,000 square foot beach club features a host of attractions, including the lively Topsider Lounge and Bistro where cocktails and casual dining can be accompanied by live music and dancing several nights a week.
Across the upper reception area is the Living Room Bar with  friendly conversation areas. The view through the expansive glass behind its lowered "orchestra-pit" bar opens up to a breath-taking panorama of sea and sky to the horizon.  Jay, our friendly bartender warmly welcomes our members with friendly service and lively conversation.
Adjacent to the Living Room is the  Ocean's Edge dining room offering our finest ala carte cuisine. It's also the preferred venue for luxurious receptions and special gourmet events.
Outside is the spacious deck with its Caribbean-style Oasis Bar and tables where you'll enjoy refreshing ocean-front lunches and dinners. Also just off our beach is the seaside Pavilion Sand bar Bistro offering  cool drinks both alcoholic and non-alcoholic,  hand-tossed pizzas, burgers,  hot dogs, sandwiches and  savory salads between swims.
An Olympic size-plus family pool, a beach-side adults-only Oasis pool, showers and changing rooms complete your unbeatable water sports world of enjoyment at the Sawgrass beach Club.
Click here to find out about memberships
Beach Club Venues Hours of Operation
Topsider- Currently closed for renovation
Lunch is served seasonally, Wednesday – Sunday from 11:00 AM – 3:00 PM
Dinner is served Wednesday – Sunday from 5:00 – 9:00 PM
Topsider Live Entertainment is Thursday & Friday evening
Oasis Deck & Oasis Bar
Lunch is served seasonally, Wednesday – Sunday from 11:00 AM – 3:00 PM
Dinner is served Wednesday – Sunday from 5:00 – 9:00 PM
<p">Oasis Bar is serving Wednesday – Sunday from 11:00 AM – 9:00 PM
(Open Weather Permitting)
Ocean's Edge- Currently closed for renovation
Dinner is served Wednesday* – Saturday from 6:00 PM – 9:00 PM
*Trivia night starting at 5:00 PM
Pavilion Sandbar Bistro
Open Seven-Days-A-Week from 11:00 AM – 8:00 PM
(Open Weather Permitting)
Condos for Sale in Sawgrass Beach Club
There are five different condominium developments inside Sawgrass Beach Club, Beach Club Villas, Windermere, Spinnaker's Reach, Hallmark, and Surf Villas. Below are all condominiums and villas currently for sale inside Sawgrass Beach Club. To automatically get updates of new listings as they come on the market, click here to register and set up a search account, fill out a form with your requests on the contact me page, or call me at (904)687-5309.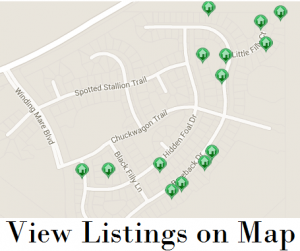 [idx-listings linkid="429842″ count="20″]