Sawgrass Country Club
Sawgrass Country Club is a 1200 acre, 1409 home gated section that spans East of A1A all the way to the Atlantic Ocean. The Country Club, along with the Sawgrass Beach Club, were the first areas of Sawgrass that developed through the 80's. View Sawgrass History. The community is built around 27 holes of a picturesque Ed Seay designed championship golf course,
split into three separate 9 hole courses. Well over 50% of all residences inside the community overlook one of these three courses. The Tennis Club features staffed pro-shop, 13 HAR-Tru Clay courts (four of which are lighted), as well as a stadium court for tournaments and special events. Adjacent to the Tennis Club is the Fitness Center, showcasing a complete program as well as a 25 Yard, 4 lane heated lap pool.  A full recreation staff has set up a Calendar of Events with activities for every member of the family.  All of the amenities to suite any family or lifestyle are located in Sawgrass Country Club. For more information contact (904)273-3700 or Go here to view all amenities and information.

Separately located from Sawgrass Country Club in a gated entrance across Ponte Vedra Blvd is the exclusive Oceanfront Sawgrass Beach Club. The beachfront community and club is for members and
residents of Sawgrass Country Club. The community is situated along 1,600Ft. of unspoiled private Florida coastline, and six condominium developments, as well as the Sawgrass Beach Club. The original Sawgrass Beach Club first opened in 1975 with a swimming pool and basic amenities. It was then remodeled in 1980 to include dining for 130 and lounge seating for an additional 70. It is currently undergoing another renovation to be completed in March 2016. Today, the 24,000 SqFt. clubhouse boasts several dining options, as well as an Olympic size-plus family pool, a beach-side adults-only Oasis pool, showers and changing rooms.
Country Club Membership
Entitles the member, member's spouse, and their unmarried children under the age of twenty-five to use of the golf, tennis, fitness, social and beach club facilities in accordance with the dues category selected by the member. Options available for Individual or Family memberships.   Click here to find out more about memberships.
View information and homes for sale for each neighborhood on the map below
Sawgrass Country Club Homes for Sale
There are a total of 1409 residences inside Sawgrass Country Club community, exactly 25% single family homes, 25% zero lot line properties (patio / garden homes), and exactly 50% condominiums and townhomes.
There are a total of 357 single family homes spread out over 12 neighborhoods. The largest single family home neighborhoods are Lighthouse Bend, Old Barn Island, Preston Trail West, and The Preserve, each of which have 40-80 homes. Smaller single family home neighborhoods in Sawgrass County Club include Katherine Oaks, Lake Katherine, Long Cove, Ocean Ridge, Osprey Point, Preston Trail East, Sawgrass Drive South, and South Nine Drive.
There is also the exact same number (357) units of Single Family Homes with a zero lot line. These are deeded as single family homes (unlike condominiums), however will share at least one common size and have a zero setback from a neighboring property on at least one side. The largest zero lot line properties inside Sawgrass Country Club are Lake Julia Drive, Northgate, Village Walk, and Walkers Ridge. The smaller neighborhoods include Club Cove, Harbour Club, Sandpiper Cove and Spyglass Point.
There are also several condominium communities in Sawgrass Country Club. Two of these subdivisions, Fisherman's Cove and Tifton Cove have their own community pool and/or park. The
largest are Deer Run, Fisherman's Cove, Quail Point, Rough Creek Villas, and Tifton Cove. The only small condo neighborhood in Sawgrass Country Club is Little Bay Harbour. There are also two smaller townhome neighborhoods in Sawgrass Country Club – Willow Pond and Harbor Club Villas. In addition, there are six additional oceanfront condominium communities inside Sawgrass Beach Club, Go here for info about the Beach Club including condos for sale.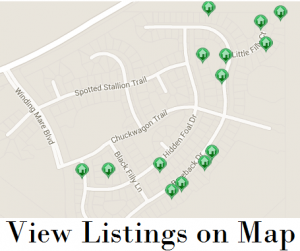 [idx-listings linkid="429841″ count="20″]